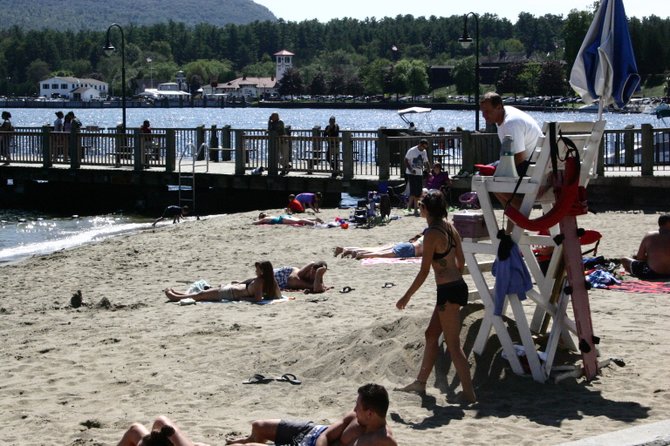 Lifeguards monitor the action in Lake George at Shepard Park Beach on Labor Day — one day after after a man drowned in 8 or 9 feet of water some distance from the beach — while visitors sunbathe, play on the beach and cavort in the water.
Stories this photo appears in:
Lifeguards lauded for rescue effort
Lake George lifeguards were praised for fast, efficient action Sunday Sept. 2 after they pulled a man out of 8 or 9 feet of water some distance away from Shepard Park Beach. The man — who apparently didn't know how to swim and had ventured past the deep-water warning ropes — died later that day.