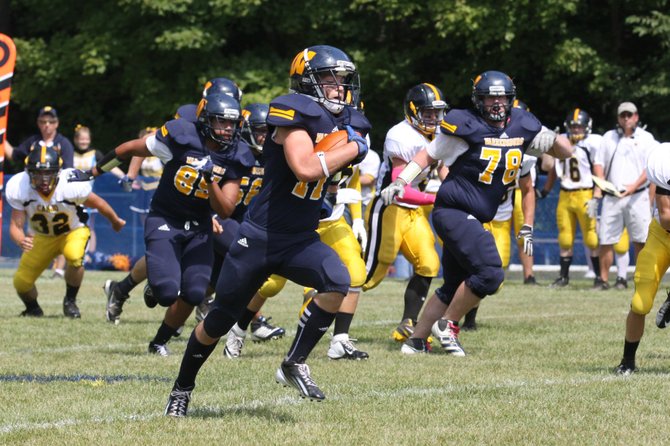 SEASON'S FIRST SCORE — Warrensburg running back Malachai Prosser sprints 58 yards down the home field for the first touchdown of the game against Canajoharie Saturday Sept. 1.
Stories this photo appears in:

For a half-dozen years, Warrensburg football fans have experienced thrilling plays, aggressive field action yet the games end up with scores that don't fully reflect the talent and determination of their players. The team's brilliant drives have been often cut short by unexpected turnovers or blunders.The 2012 season opener continued that tradition, and the team's coach vows to do something about it.