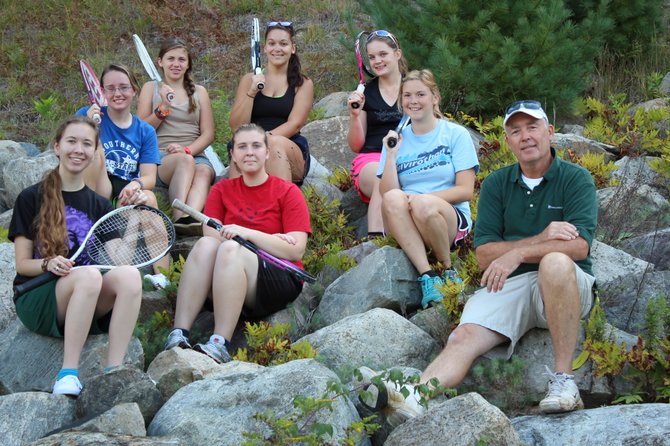 Members of the North Warren High School Varsity Tennis Team include) front, left to right): Sierra Liebelt, Danielle Primeau, Alex Nuwer, Coach Poul Carstensen, (rear): Gabby Vaisey, Sierra Andrews, Abigail Bradley and Lexi Pratt. (Not pictured): Carol Pereau, Khadeeja Ferguson and Brittany Schultz.
Stories this photo appears in:

Tennis is becoming a big sport at North Warren Central School because of some multi-talented players in recent years, as well as the enthusiasm of coach/teacher Poul Carstensen. This year's varsity tennis team seeks to continue this spirit of success.