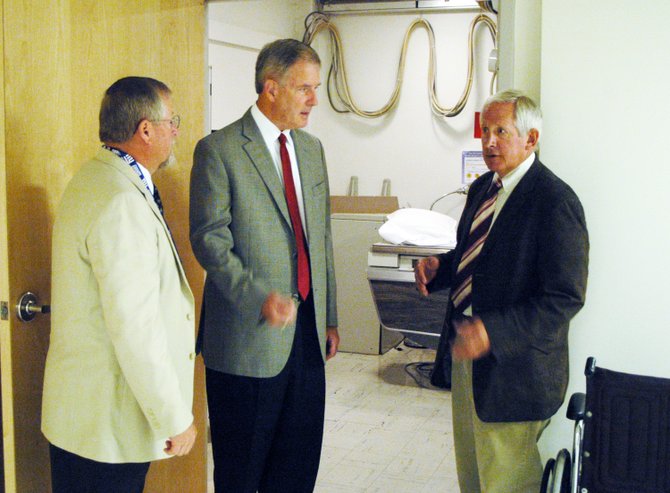 Congressman Bill Owens of Plattsburgh, center, speaks with Elizabethtown Community Hospital CEO Rod Boula, left, and Jim Forcier, President of the ECH Board of Directors, left. Boula said that if the federal government allows the, "sequester," to happen, cutting federal funding to programs like Medicare, hospitals like ECH would suffer.
Stories this photo appears in:

Elizabethtown Community Hospital has joined with the state association to plead with national lawmakers to avoid the "sequester," a series of cuts that would be made to federal programs if the federal government cannot come up with a budget deal before a March 1 deadline.

Congressman Bill Owens, R-Plattsburgh, who once worked as the lawyer for the Elizabethtown Community Hospital, returned Aug. 24 in the midst of campaigning to keep his seat.