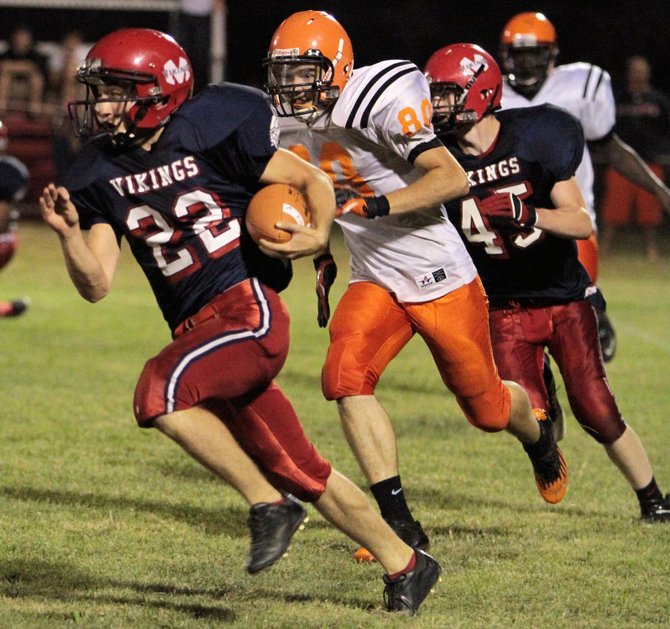 Arto Nadeau ran for 57 yards and scored a touchdown in Moriah's 39-0 victory against Plattsburgh in Champlain Valley Athletic Conference football play Aug. 31.
Stories this photo appears in:

Plattsburgh High School Superintendent James M. Short announced recently that due to the dwindling number of players, the Plattsburgh High School varsity football team has been forced to cancel the remainder of its season.

Ticonderoga falls on gridiron
Moriah got the 2012 football season off to a rousing start, beating Plattsburgh, 39-12, in its Champlain Valley Athletic Conference opener Aug. 31. Ticonderoga struggled in its first game, dropping a 22-8 decision to Beekmantown Sept. 1.