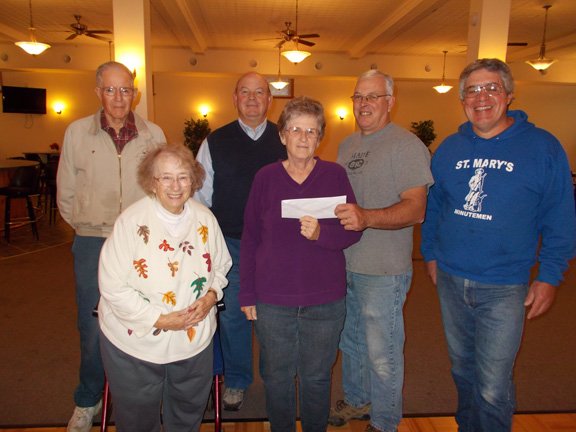 Ticonderoga restaurant took part in the "Wing War" at the Knights of Columbus recently to raise money for the Ticonderoga Food Pantry. From left are John Williams, a pantry volunteer; Emma Williams, a pantry volunteer, John Bartlett; Margaret Beuerlein, pantry director; Rollin Slattery, grand knight; and John Blanchard, Knight's treasurer.
Stories this photo appears in:

Restaurants battle for bragging rights
The Knights of Columbus came out on top in the second annual "Wing War," but the Ticonderoga Food Pantry was the real winner. The "Wing War" pitted 10 Ti restaurants to determine which one makes the best chicken wings in town. The event raised $1,300, which was donated to the Ti Food Pantry.