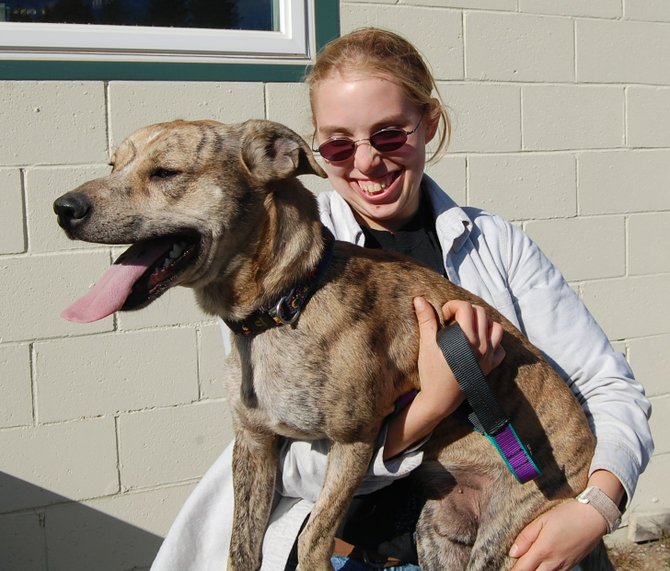 DK, Pit Bull Terrier, happily hangs out like a lap dog Jessica's arms, at the Adirondack Humane society in Plattsburgh.
Stories this photo appears in:

The dog breed with the highest volume in the United States is also the dog breed with the highest volume in shelters across the country. For National Pitbull Day, Oct. 27, the North Country SPCA will be waiving all adoption fees from Oct. 26-28 for their pit bull and pit- mix dogs. They only ask that people see the breed for its loyal and loveable qualities without the sensationalized image of a fighter. National Pitbull awareness day was created to bring awareness, appreciation and education and designed to change perceptions and stereotypes about pit bulls and their responsible owners.