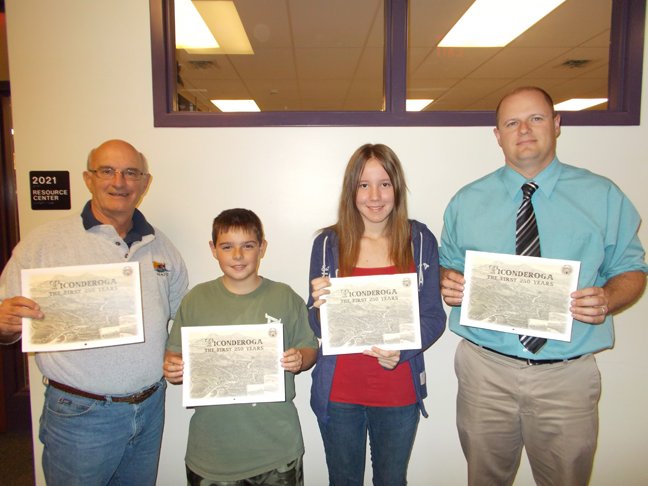 Ticonderoga Middle School students are helping the First 250 Year Committee sell 2013 historical calendars. From left are Bob Dedrick of the committee, student Lucas Grinnell, student Sierra Stacy and teacher Kyle Lang.
Stories this photo appears in:

Students assisting with effort
As Ticonderoga residents look forward to the community's 250th anniversary, they'll calling on history to help finance a sestercentennial celebration. The First 250 Year Committee is selling 2013 historical calendars. Proceeds from the sale will help pay for the group's "signature event" during the 2014 celebration.