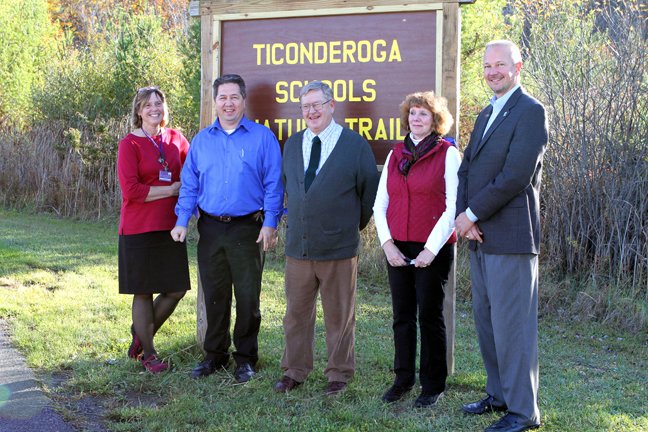 The Ticonderoga Schools Nature Trail was re-dedicated Oct. 22. Taking part were, from left, Janet Mallon, Ti Middle School science teacher; Mike Mound, regional director of northeast operations for SCA Tissue; Sheldon Burleigh, president of PRIDE; Nancy Connery, whose family supported the project; and Walt Lender, executive director of the Lake George Association.
Stories this photo appears in:
Science teacher leads project
Naturalists and recreationalists can again enjoy the Ticonderoga school nature trail. The trail, located behind the Ticonderoga Middle School, has been reconstructed. The four-year project officially came to an end with a re-dedication ceremony Oct. 22.