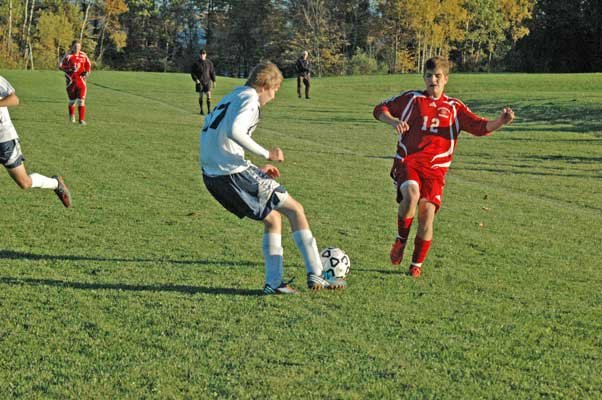 Tyrell Tryon of Westport looks to clear the ball away from Sam Politi of Willsboro. The Eagles were scheduled to start sectional play against Wells, while the Warriors will play in Elizabethtown-Lewis Oct. 26.
Stories this photo appears in:

The Beekmantown Eagles and Peru Indians were on the razor's edge all season when it came down to the final score, with both teams earning two wins against the other.