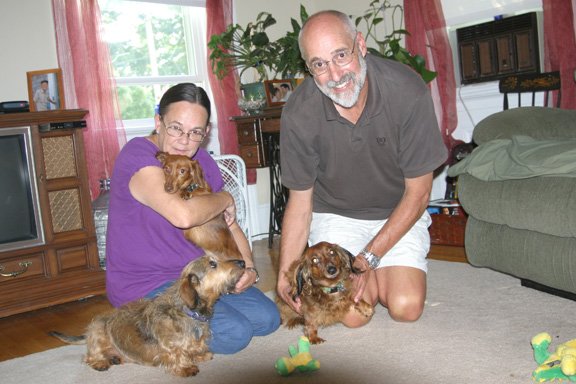 Rev. David and Kathy Hirtle are part of All American Dachshund Rescue, a group that takes in abused and abandoned dachshunds before finding them homes. The have two dogs of their own as well as a foster dog.
Stories this photo appears in:

Hirtles save dachshunds
Rev. David Hirtle relaxed in a large easy chair as his two rambunctious dachshunds tossed toys at his feet, pleading for him to play fetch. As he reached for one of the stuffed objects, a small head peaked around the corner from the next room. And, just as quickly, disappeared.