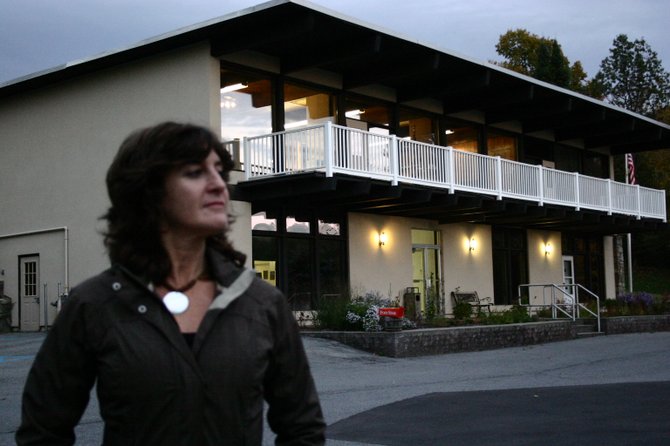 With the Lake George Town Hall behind her, town board member Marisa Muratori gazes over the area that was once the golf course founded and operated by her father, Alexander Muratori. In a ceremony set for 1 p.m. Sunday Oct. 14, the town government will be dedicating the town hall — which was once the golf course's clubhouse - in Alexander Muratori's honor .
Stories this photo appears in:

The late Alexander Muratori, a community pillar and innovative entrepreneur, founded a golf course in northwest Lake George. It's clubhouse, perched atop a hill, was adapted in the 1970s as the Lake George Town Hall. Sunday, it will be dedicated in Muratori's honor, and the public is encouraged to attend.