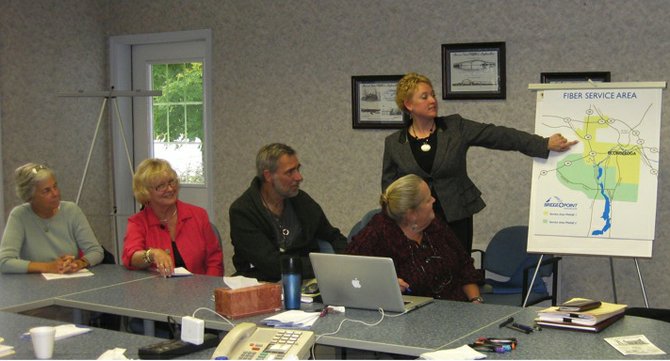 Shana Macey of Bridge Point Communication shows a Ticonderoga Revitalization Alliance working group the extent of the fiber optic broadband pipeline for Ticonderoga. Listening to Macey are Donna Wotton, Alex Levitch, Seddon Beaty and Susan Rathbun.
Stories this photo appears in:

Chairman optimistic about Ti's future
The Ticonderoga Revitalization Alliance isn't going away. That was the message delivered during the group's steering board meeting recently. Citing financial concerns, the alliance laid off its chief operating officer in August, but the outlook was bright as the economic development group gathered its quarterly meeting in September.