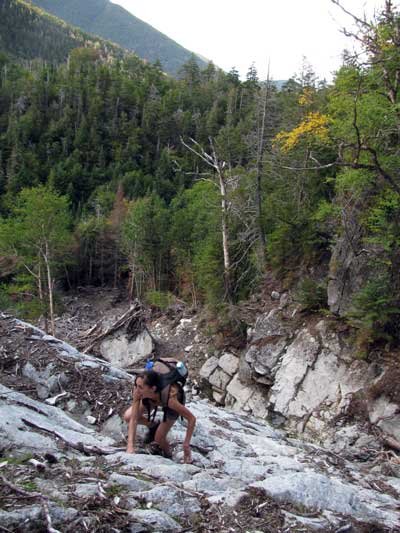 Anna Gilbert climbs the lower portion of the new slide on Mt. Colden, just before Avalanche Pass.

Stories this photo appears in:

Adirondack Outdoors
Nothing in nature remains static for very long, and this time of year the most obvious example of this is the gradual emergence of fall foliage.