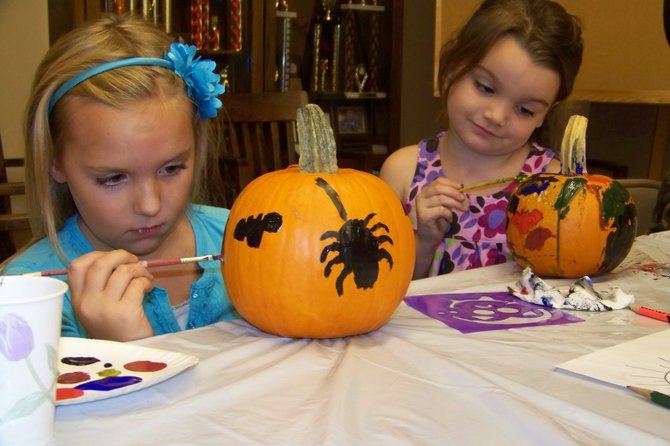 Isabella Lewis, 8 (left) and Kasey Baker, 5 — both of Brant Lake — paint pumpkins at a craft activity held Saturday in conjunction with the Great Brant Lake Duck Race — a beloved local community tradition. Craft session supervisor Maureen Robinson said the community was indebted to Chuck and Cindy Hilton and Danny Wolke for their donations of six dozen pumpkins for area children to paint and take home. Wolke also donated a massive 250-pound pumpkin that was to serve as a decoration at the event, but was left near the town ballfield because it was too heavy to move.
"The turnout here was wonderful," Robinson said.. "And the kids had such a good time.."
Stories this photo appears in:

The Great Brant Lake Duck Race held a few surprises this year for the crowd as well as the event's organizers.