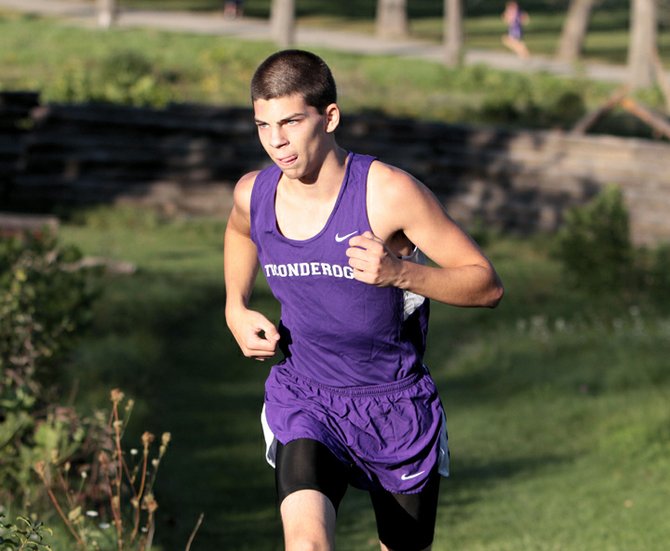 Shawn Silliman raced to fourth place as the undefeated Ticonderoga boys cross country team beat Peru and Northeastern Clinton Oct. 2.
Stories this photo appears in:

Crown Point boys win soccer match
Ticonderoga dominated Champlain Valley Athletic Conference boys cross country action Oct. 2. The undefeated Sentinels took four of the top five places as they crushed Northeastern Clinton, 15-48, and Peru, 19-36.