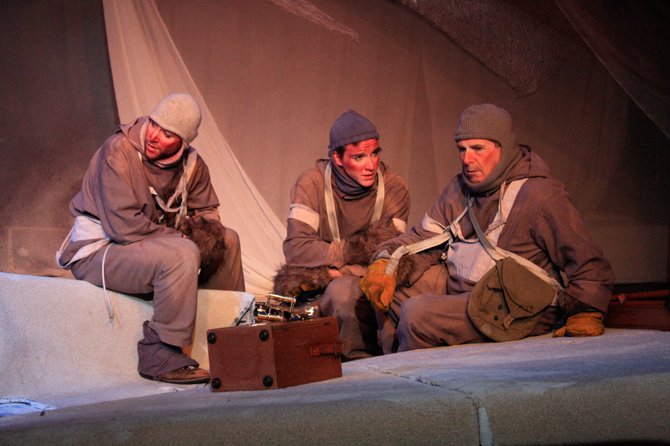 (Left to right) Brandon Patterson (Wilson), Matthew DuBrey (Oates), and Jordan Hornstein (Bowers) during a performance of Ted Tally's "Terra Nova" at the Pendragon Theatre in Saranac Lake.
Stories this photo appears in:

"In the winter of 1911-1912, five Englishmen and five Norwegians raced each other to the bottom of the earth. Only the five Norwegians returned. This is the story of the Englishmen." Thus starts the gripping play, "Terra Nova." As the opening quote suggests this is a show that will grab you from the beginning. Soon you'll feel the icy wind of the Arctic whipping against your face, feel fear tighten its grip on your throat, feel like you have been thrown straight into the heart of the South Pole.