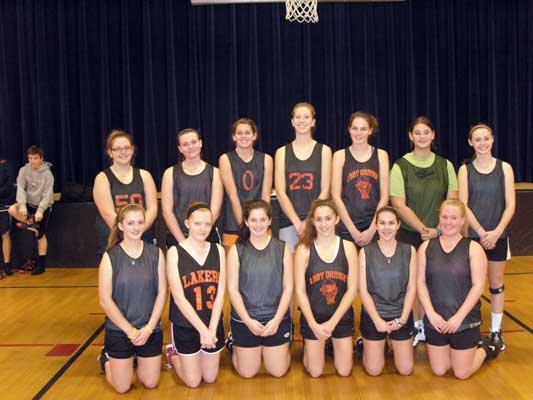 Front row, from left: Victoria Moore, Erica Dumond, Ronya Hamdan, Morgan King, Cheyenne Wilder and Chelsea Walters. Back row, from left: Alexis Seery, Jessica Bain, Sydney Hinckley, Meg Smith, Abby Darling, Leah Foster and Shannon Farrell.

Stories this photo appears in:

Returning for his seventh year coaching girls varsity basketball, John Reynolds helped his squad earn a 15-2 regular season record last year and 3-1 in post-season play.