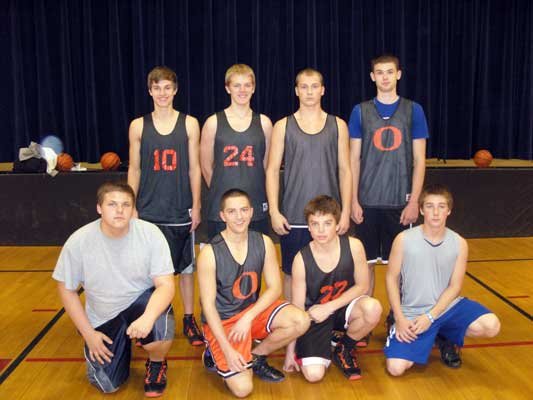 Front row from left: Josh King, Matt Moore, Henry Saniford and Bill Walters. Back row from left: Curtis Seaman, Seth Hart, Rudy Geissen and Colin Farrell. Missing are Kyle Douglas and Kole Morissey.
Stories this photo appears in:
The Indian Lake-Long Lake boys basketball team will try to improve on their last season's record of 3-12 in the conference and 5-13 overall.