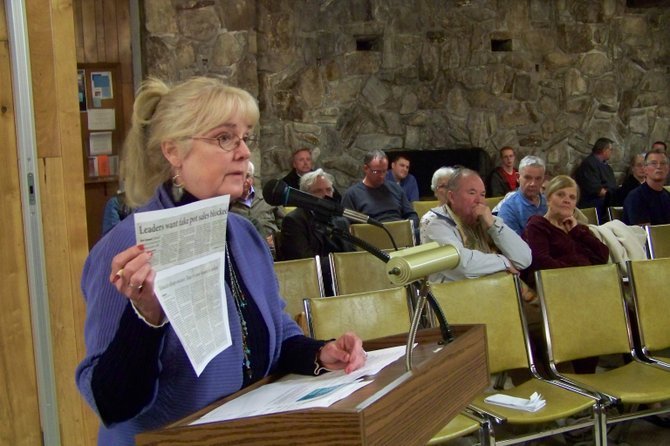 Lake George Citizens Group leader Joanne Gavin criticized the Lake George Village Zoning Steering Committee this week, alleging they are discouraging public input on whether a hotel of five stories or more should be allowed in the village. Here, she is shown in March 2012 urging the Lake George Town Board to enact a ban on herbal incense, an initiative adopted afterwards by various area municipalities as well as New York State.
Stories this photo appears in:

Controversy over whether to allow towering hotels to be built in Lake George Village heats up as a municipal board is accused of suppressing public opinion.