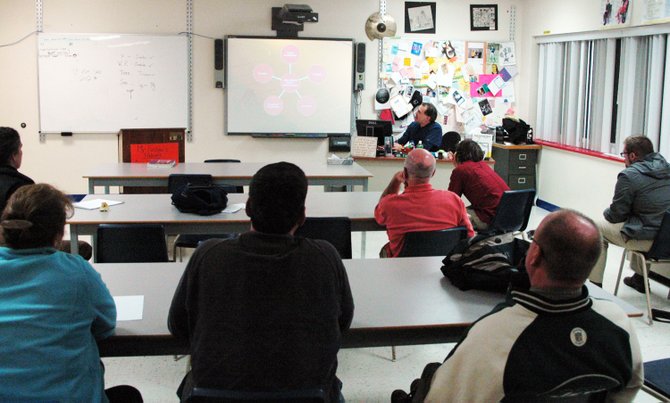 Dr. Pasqualino Caputo, M.D., talks with school and youth commission coaches at Westport Central School about proper care for athletes who may have suffered a traumatic brain injury, like a concussion. Caputo worked with the Moriah football team this year and is the school's physician.
Stories this photo appears in:

Coaches in the Westport community got the chance to learn about head trauma and concussions during a special workshop held by the Westport Health Center's Dr. Pasqualino Caputo, M.D., Nov. 13.