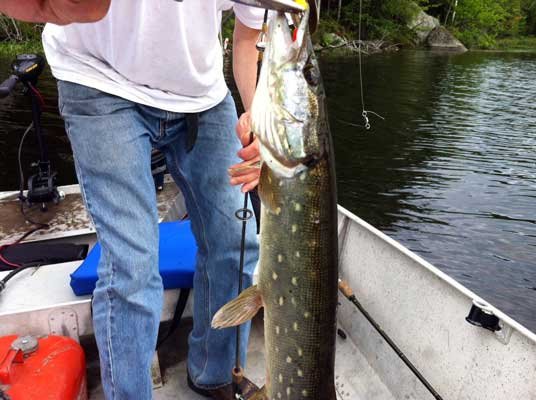 DEC fisheries explained that it is not unusual for fish to have such markings, especially as juveniles.
Stories this photo appears in:
Notes from the North Woods
Anyone who has spent much time in the woods understands that nature is very fickle. In fact, it is quite often downright contrary.