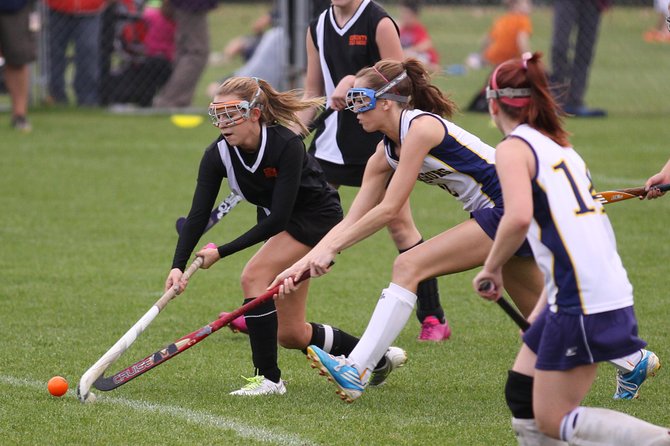 Warrensburg Field Hockey player Korynn Raymond pursues the ball during the recent game versus Corinth which resulted in the Burghers capturing the Adirondack League Championship. This was a turnaround year for the Burghers, who endured a 0-6 record in 2011, but worked hard to earn a 6-0 record in 2012. Coach Mary ann Bump predicted this week the team will have a stellar season in 2013.
Stories this photo appears in:

Warrensburg High School's field hockey team pulled off a remarkable turnaround feat this year — winning the Adirondack League Championship after enduring a 0-6 season in 2011 — and the prospects look even better for next year.