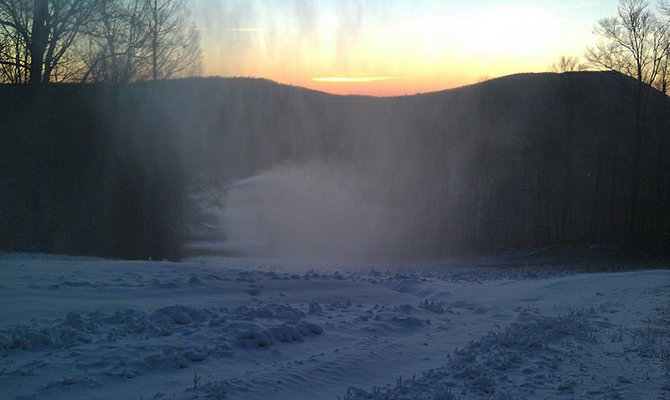 Sunrise on Tuesday, Nov. 6 after the first night of snowmaking at Gore Mountain.
Stories this photo appears in:

Several improvements in place for new ski season
Temperatures dropped into the teens the night of Monday, Nov. 5, and that was plenty cold to make snow at the Gore Mountain ski center. So they did.