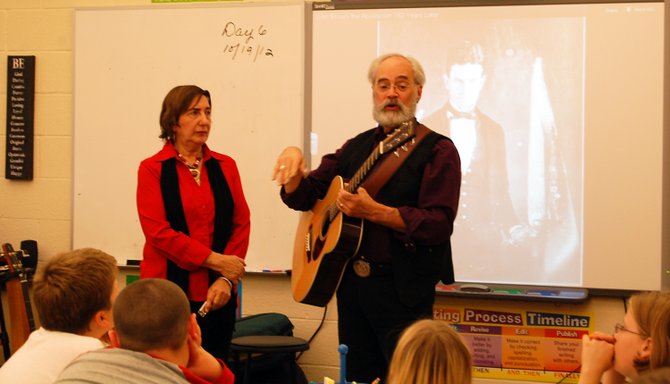 The folk duo Magpie, Greg Artzner and Terry Leonino visited the students at AuSable Forks Elementary School Oct. 12.
Magpie is working with the students on a project for the "Voices of Timbuctoo: An Abolition Oratorio" project of Helen Demong of Saranac Lake.
Stories this photo appears in:

Almost 30 area art programs were awarded funding through the 2013 Decentralization Grant Funding on Feb 1. The grants were announced by the North Country Cultural Center.

"A new life for me and you, the dream of Timbuctoo" will be brought to life by the fifth grade students from Au Sable Forks elementary students.