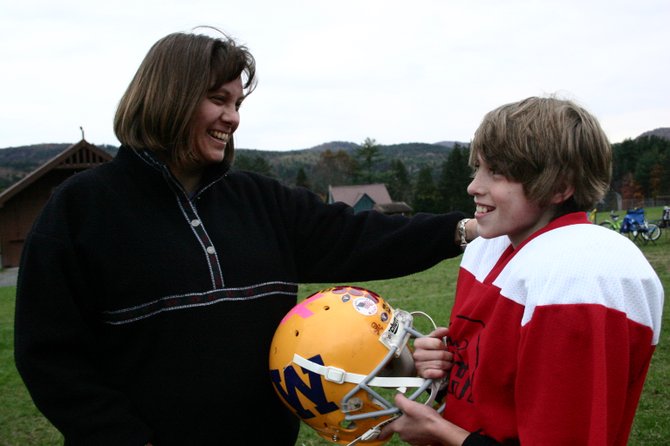 Laura Moore ,who won a national grant of $5,000 for Warrensburg Elementary to develop an asthma awareness program, greets her son Thomas — who has asthma — after a football practice last fall. Laura Moore and her husband Dean manage their two children's asthma, while encouraging them to be active in various sports.

Stories this photo appears in:

Warrensburg Elementary students are learning about asthma and its treatment because a local woman, whose sons have the condition, won a competitive national grant that funds asthma education.