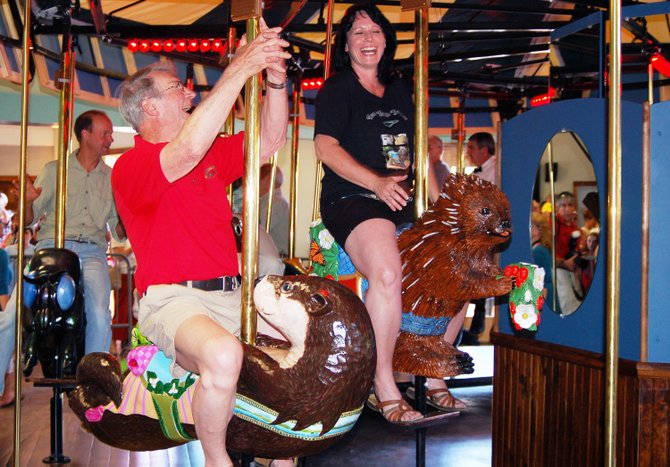 Carl Borst rides the otter on the Adirondack Carousel next to Pam Chapell on the porcupine. Borst carved the beaver, raccoon, bald eagle and a lot of the bear. Chapell, with her sister and mother (master carver Eileen Fanning), known as the Fanning Garage Grinders, carved the porcupine and the large mouth bass.
Stories this photo appears in:

The Adirondack Carousel will be partying all night and all through the day Aug. 23 - 24.

Stories 10-6 of the year as voted on by Denton Publications staff

Saranac Lake attraction opens to large crowd
The Adirondack Carousel in Saranac Lake began its first run Saturday afternoon, May 26, with the help of a banjo and a frog.