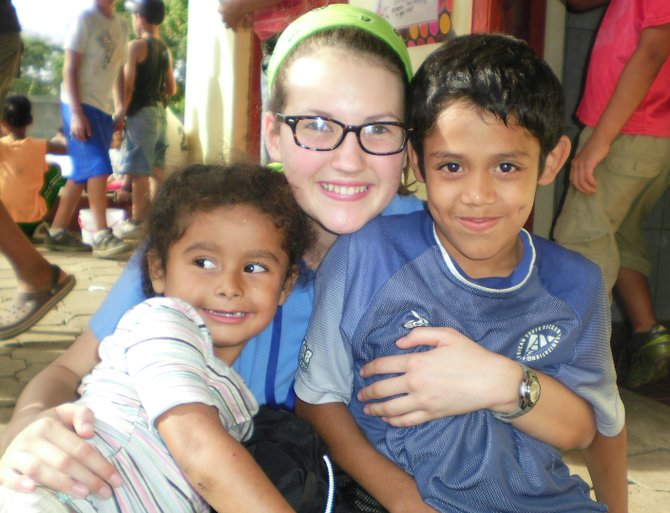 Clare Whitney, a Schroon Lake teen, poses with students from the Chiquilistagua Publico school in Nicaragua. Whitney is planning a 5-kilometer run June 16 to raise lunch money for students at the school.
Stories this photo appears in:

Race to raise money for lunch program
Clare Whitney has seen the face of poverty. It wasn't pleasant. Whitney, a student at Schroon Lake Central School, met many hungry children during a Mission of Hope visit to Nicaragua in February. She came home determined to help. That's the reason's she's planning a 5-kilometer race Saturday, June 16.