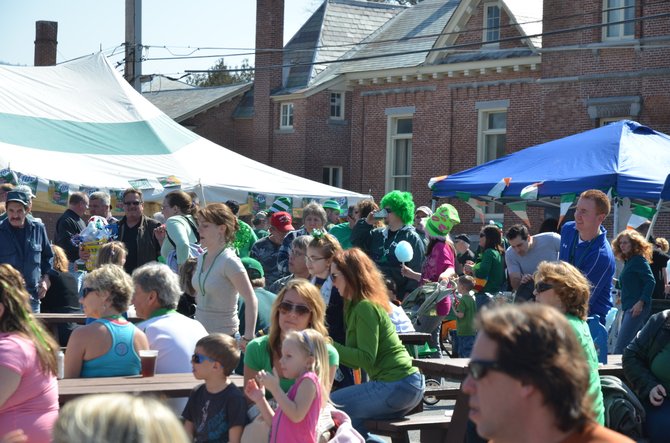 A crowd of revelers jam the shared parking lot of Duffy's Tavern and Bella's Deli off Amherst St. in Lake George during this years Sham Rock the Block celebration held March 17. The venue, to be enclosed with a fence, is to be utilized from Wednesday June 6 through Saturday June 9 daily from noon to 9 p.m. for a new Bikes & Barbecue event to be held in conjunction with the Americade motorcycle rally — which annually attracts as many as 50,000 to Lake George Village.
Stories this photo appears in:

Fest to be held during Americade
Beer, motorcycles, barbecued food and rock music seem to be a natural combination — and a festival featuring all four is planned to be held at the corner of Amherst and Canada streetsdaily on Wednesday June 6 through Saturday June 9 during Americade.