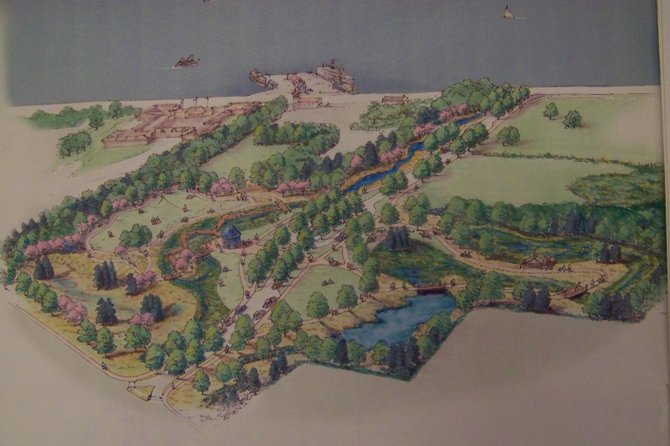 The West Brook environmental project and festival grounds in Lake George village formally got a new name this week as an agreement was made with the Charles Wood Foundation to name the development 'Charles R. Wood Park' in exchange for a $750,000 donation. Meanwhile, county, village and town officials debated future ownership of the park after county supervisors, in a straw vote taken May 18, indicated they wanted to turn it over to the local municipalities. The concept concerns Lake George Mayor Robert Blais, who said such an ownership change might disrupt grant funding.
Stories this photo appears in:

Ownership debate afoot
The godfather of theme parks, Charles R. Wood, is now memorialized with a Lake George envirnmental park and festival grounds bearing his name.