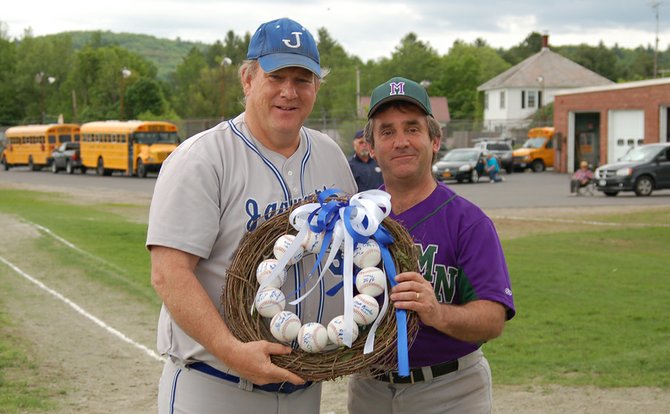 Minerva-Newcomb varsity baseball coach Ed LaCourse, right, hands Johnsburg varsity baseball coach Tim Leach a gift during their last game against each other at Johnsburg. The Mountaineers won 9-0.
Stories this photo appears in:

Friends and family honored retiring Johnsburg Central School coach Tim Leach Monday, May 21 during a home baseball game against the Minerva-Newcomb Mountaineers.