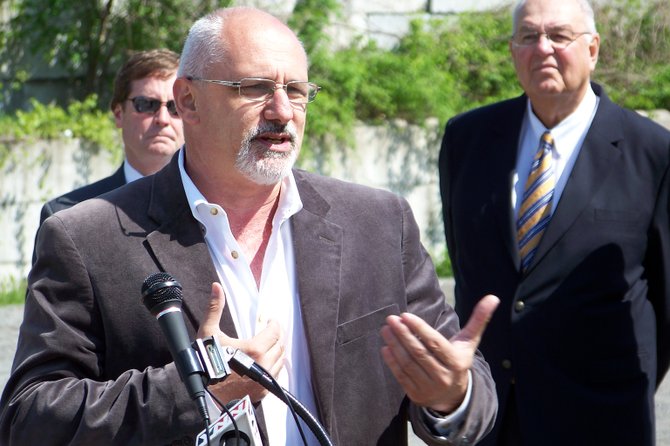 Big Apple Circus Artistic Director Guillaume Dufresnoy describes the wide range of acts to be presented by his troupe during the circus' two-week run this summer in Charles Wood Park, Lake George. Dufresnoy and area officials exchanged compliments concerning cooperation that secured the show's two-week tenure this summer in Lake George.
Stories this photo appears in:

When Lake George's mayor sent out invitations to various attractions to set up in the village's new festival grounds, he was astonished to get an enthusiastc response from one of the nation's top circus troupes. The result is that the renowned big Apple Circus — which has attracted crowds in Boston, NYS's Lincoln Center and the Washington D.C. area — will be situated in Lake George for two weeks this July. This series of 25 performances in Lake George is seen as providing a vital marketing tool to bring other top-quality events to Lake George and boost the area economy.