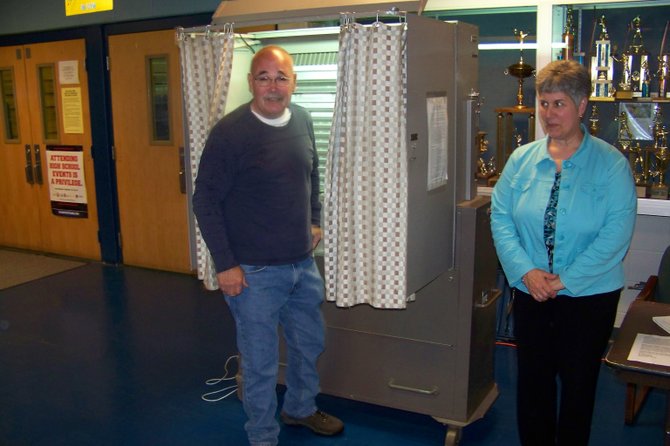 After casting his votes Tuesday May 15, Warrensburg resident Dave Spatz exits from a voting booth in the Warrensburg High School gym lobby while school election official Patti MicGlire (right) observes. Citizens throughout Warren County approved their school district budgets handily in the annual election, but ousted a number of incumbent school board members.
Stories this photo appears in:

Voters throughout Warren County showed their support for the trimmed school district budgets, but in several instances booted long-time school board members in favor of their challengers.