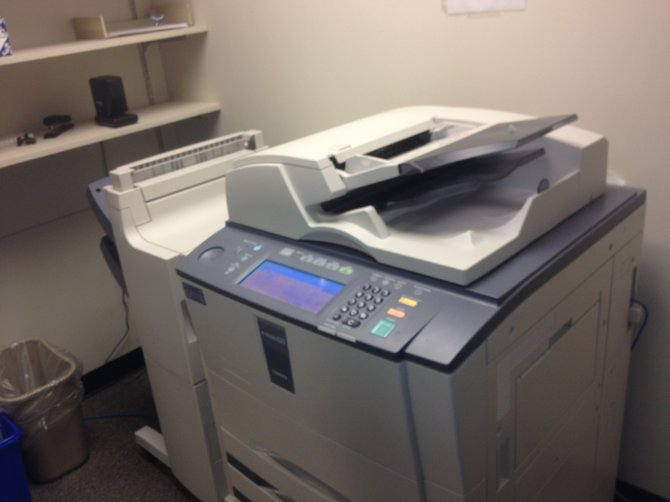 Warren County's copiers and computer printers, now representing 172 different makes and models, have been wasting money due to high toner and repair costs, it turns out. County officials unveiled a plan this week to streamline copying and printing equipment and operations, and the plan is expected to save the county $538,000 over the next decade. The copier pictured is used primarily by the county Administration office.
Stories this photo appears in:

After a lengthy cost-analysis, Warren County officials concluded that desktop printers and copiers of various makes and models are wasting tens of thousands of dollars per year. They responded by taking action to pursue a contract providing coordinated and consolidated printing and copying at a savings to county taxpayers estimated at more than $500,000 over the next decade.