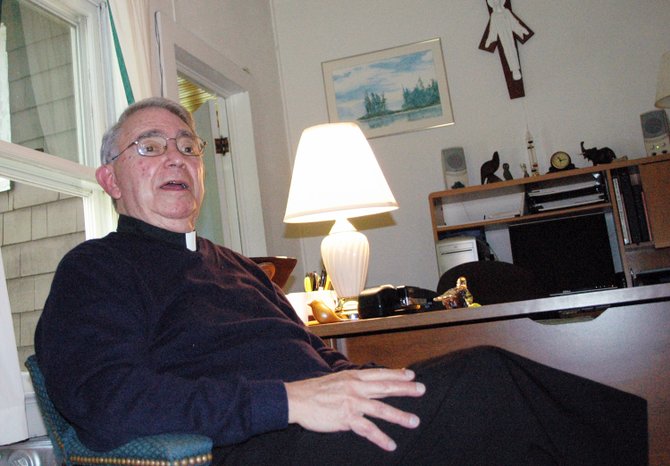 Father Peter Riani announced that he will retire in September.
Stories this photo appears in:

Father Riani to retire after 13 years at the two parishes
For the past 13 years, Father Peter Riani has presided over the St. Elizabeth's and St. Philip Neri Catholic Churches in Elizabethtown and Westport. Last week, Riani, 82, announced that it was time to retire.