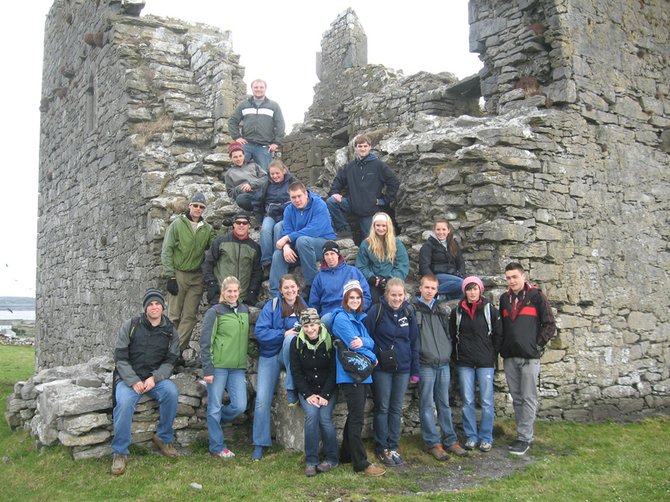 IRISH CASTLE RUINS - From left, front row at bottom are Liam Harrison, Meghan Sponable, Mikalya Glode, Shannon Ovitt, Chelsea Gazaille, Colleen Fuller, Nick Porter, Ashley Loomis, Chet Prouty. In middle row, teachers Pete Gilbertson and Steve Tomb, Dylan Moore, Ethan Cooper, Kala Williford, Sierra Galusha. Top group: Jessi Yates, Jon Ordway, Lydia Knickerbocker, Matt Hayden.
Stories this photo appears in:

Students and chaperones alike report that the Johnsburg Central School trip to Ireland and Paris during April vacation was a wonderful trip.