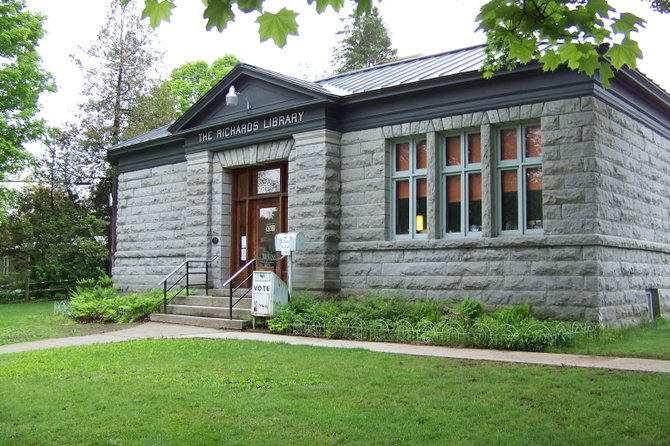 Richards Library's operations have been bankrolled primarily by a private endowment for 111 years, but its budget will from now on receive annual public funding of $98,100 due to a tax levy proposition approved May 15 by residents of the Warrensburg Central School District.
Stories this photo appears in:
Warrensburg's Richards Library, founded by sisters 111 years ago and supported by their endowment since then, will now receive public funds to help offset rising operating costs. The annual tax levy of $98,100 approved May 15 by local residents will also allow completion of an expansion project that has been in limbo for about six years.