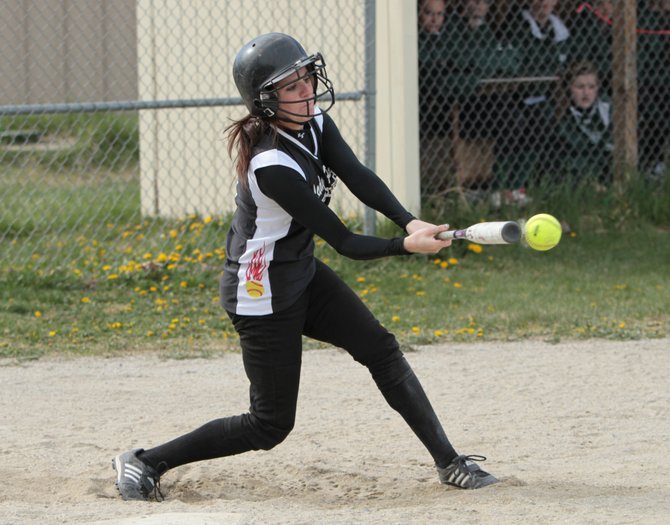 Hailey White helped Crown Point beat Willsboro, 4-1, in the first game of a doublehader May 14, but the Panthers had their conference winning streak snapped in the nightcap.
Stories this photo appears in:

Moriah softball, Schroon golf win
Crown Point and Willsboro split a twinbill in Mountain and Valley Athletic Conference softball action May 14. The Panthers won the opener, 4-1. Willsboro took the nightcap, 5-4. The loss was Crown Point's first this season and its first conference loss since April 26, 2008.