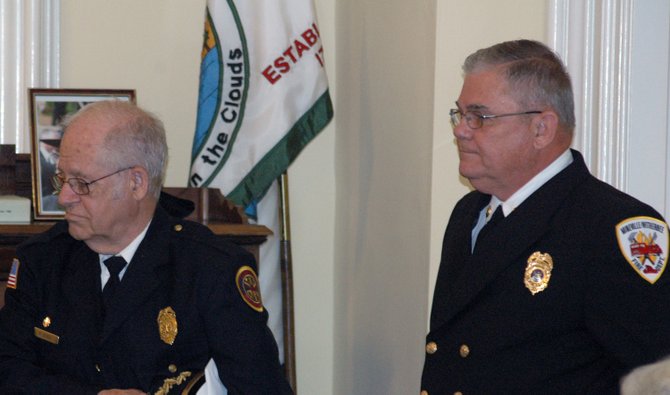 Moriah Fire Chief Ralph Jaquish and Mineville/Witherbee Chief Paul Tromblee were honored for their service at the May 7 meeting of the Essex County Board of Supervisors.
Stories this photo appears in:

Chief recounts changes that have helped emergency responders over the years
After 58 years of being ready at a moments notice, laying out clothes before bed for a quick exit to an emergency, Moriah Volunteer Fire Department chief will be retiring.

Two local fire chiefs were honored for their service by the Essex County Department of Emergency Services May 7.