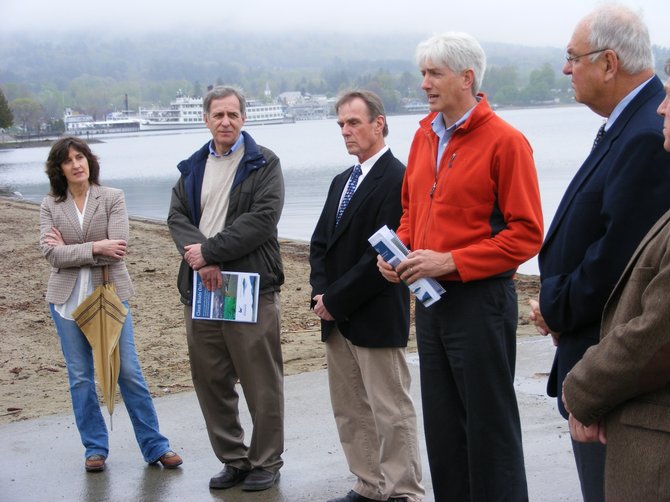 Peter Bauer of the Fund for Lake George (right center) warns that if action isn't taken soon to stem the introduction of Asian Clams, milfoil and other nuisance species into the lake, efforts to control the spread of invasives is going to spiral in cost, as well as spoil recreation. Joining Bauer in calling for the state to join local municipalities in imposing a mandatory boat inspection and decontamination program are (from left): Lake George town board member Marisa Muratori, Bolton Town Supervisor Ron Conover, and (at right of Bauer) Lake George Mayor Robert Blais and Queensbury Councilman John Strough.
Stories this photo appears in:
For many decades, Lake George has been one of the purest water bodies in the U.S. Environmentalists — and now municipal leaders — are seeking to uphold water quality as they are pushing for the state to pass a mandatory boat inspection and decontamination law to prevent the introduction of invasive plant and animal life into the lake.