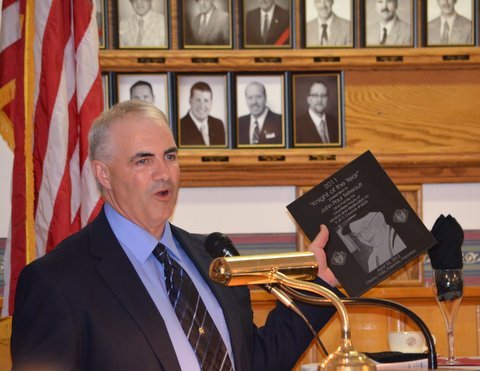 Danny Tetreault, John Paul's Tetreault's eldest son, accepts the "Knight of the Year Award" given to his father for years of devoted service and dedication to Council 3525. Danny accepted the award on behalf of the Tetreault family and encouraged others to follow in his father's ideals of charity, dedication, hard work, determination.

Stories this photo appears in:

The Knights of Columbus Father Francis X. Chagnon Council 3525 is celebrating six decades of life.