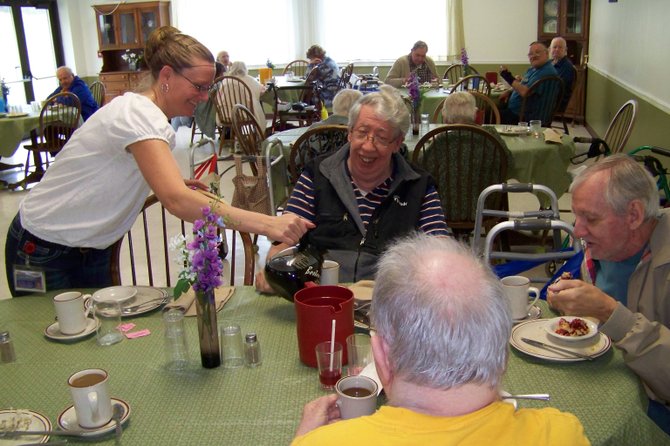 Countryside Adult Home staff member Brandy French serves coffee Tuesday May 1 to Countryside resident Michael Connor. The adult home will soon be hosting the patrons of the Warrensburg senior mealsite, now that the state Health Department is poised to approve the relocation of the luncheon program to Countryside. Until this week, the state Health Department had required that if the move occurred, mealsite patrons would have to undergo a three-day test for tuberculosis, which Warren County officials predicted would kill the program.
Stories this photo appears in:

Site move to go forward
The state Health Department backs off a mandate that local people perceived as unreasonable and excessive, and a local senior mealsite program — which provides socialization as well as good nutrition — will now apparently go forward in a new site that will cut costs and benefit taxpayers.