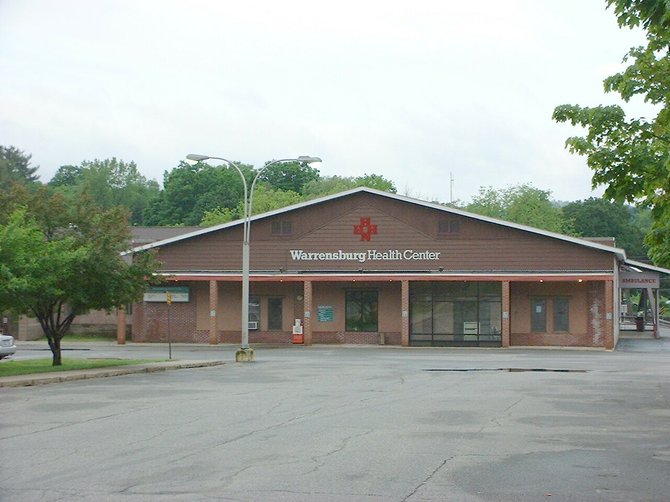 With a $5 million in grant funding now lined up, the existing Warrensburg Health Center is to be replaced with a new $6 million facility, twice as large, which will be built in front of the present building, originally constructed as a grocery store. After the new health center is built — groundbreaking is expected next spring — the old facility will be torn down for municipal parking.
Stories this photo appears in:

$5 million federal grant approved
For decades, Warrensburg health care professionals have complained about the problems posed by their existing building housing the Warrensburg Health Center, which hosts 41,000 patient visits per year. Also, town of Warrensburg officials have complained about the high utility bills in the building originally constructed as a grocery store. Now, due to a $5 million grant announced May 1, the health center — a patchwork of additions and expansions — will be replaced with a brand new, $6 million state-of-the-art facility.