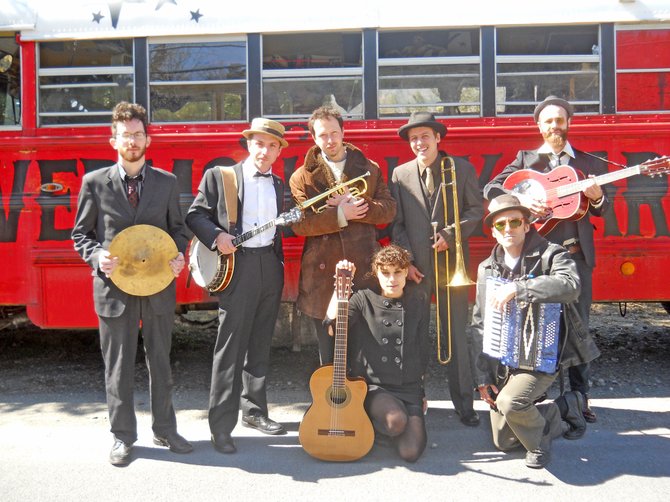 The Vermont Joy Band spent a week in Ticonderoga preparing for his next tour. The band includes Anna Pardenik on guitar, Dan Fancher on percussion, Taylor Smith on bass, Ben Aleshire on cornet and sousaphone, Galen Peria on accordion and piano, Devin Robinson on double bass and Benjamin Strosberg on banjo and washboard. Peria, a Ti native, is kneeling at the right.
Stories this photo appears in:

Vermont Joy Band preps for tour with Ti visit
Vermont Joy Parade, a Burlington-based band, spent a week in Ticonderoga recently preparing for two-month spring tour that will take it from New England to the South to the Midwest and Canada. It's the band's sixth U.S. tour. It has twice toured Europe. The group stayed with the family of band member Galen Peria.