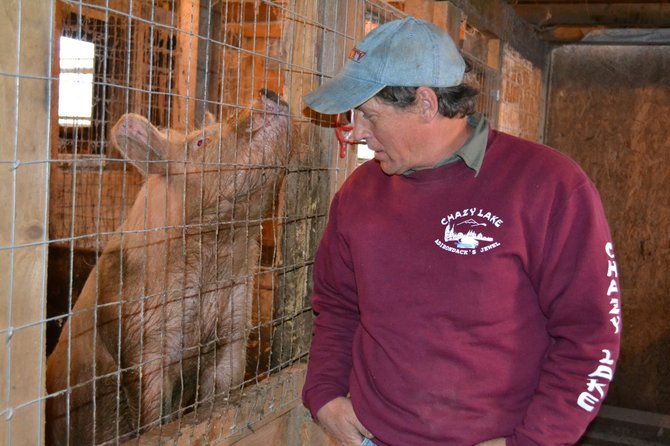 Jeff King has to haul water by wagon with his two draft horses to keep his pigs, cows and chickens hydrated and to water his gardens. The salt content of local groundwater is far too high to drink and will kill his plants.
Stories this photo appears in:

Residents of Plank Road in the town of Dannemora have been dealing with water that's undrinkable and ruins appliances. Efforts are under way by state and local agencies to relieve the issue.