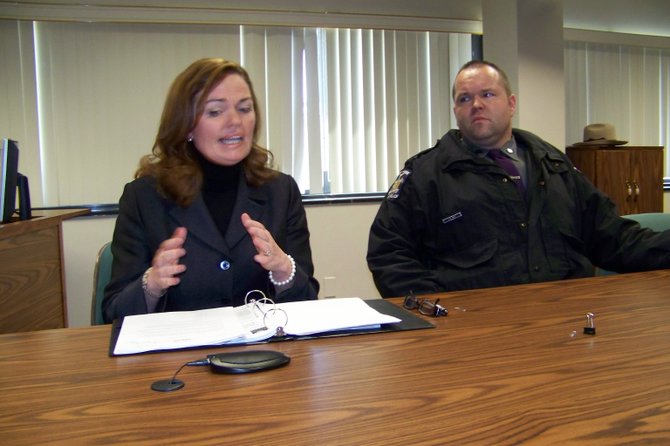 Warren County District Attorney Kate Hogan talks of how the use of synthetic marijuana and herbal incense producte has been linked to violent and brutal crimes as well as suicidal urges and various health problems — and is a fast-growing problem among youth in the area. State Trooper James West (right) listens to Hogan's observations, before telling county supervisors about his own similar experiences in dealing with suspects who've ingested the substances.
Stories this photo appears in:
Brutal, violent crimes have been linked to ingestion of synthetic marijuana and herbal incense, which is sold legally across most all of New York State and the U.S. Recently informed that it can prompt savage and near-psychotic behavior — and prompt hallucinations and suicide — Warren County leaders have taken action to ban the use, sale, possession or distribution of the substances.