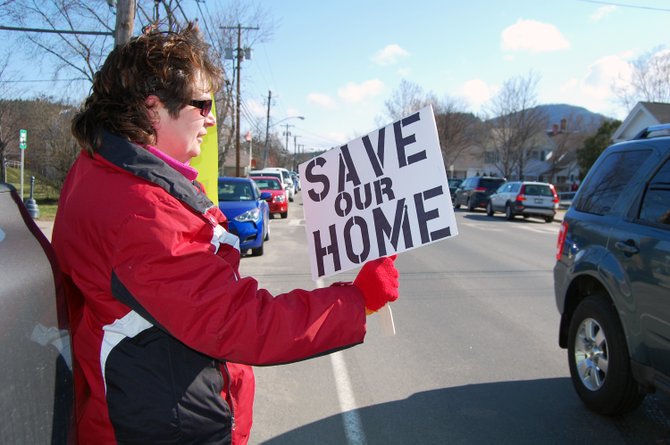 Katie Clark, a nurse at the Horace Nye Nursing Home in Elizabethtown, waves her sign at passing drivers on Main Street in Elizabethtown March 26. Workers, staff and community members who want to keep the home under Essex County control protested during the Ways and Means Committee meeting, where supervisors voted to seek higher bids from three private health care organizations who originally submitted $4 million offers for the facility.
Stories this photo appears in:

During the Board of Supervisor's Ways and Means Committee meeting on March 26, over 30 community members equipped with neon colored signs and a bullhorn presented their message to passing cars and people on Court Street.