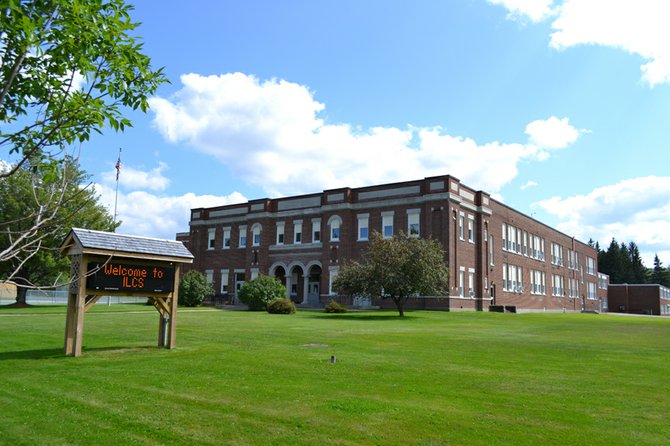 Indian Lake Central School
Stories this photo appears in:

Indian Lake Central School District (ILSCD) officials say they were surprised by a recent notification of state aid reductions.

Tuesday, Feb. 6, found both Indian Lake town and school board members in a rare joint meeting to foster greater cross-communication, united thinking and a concerted effort in meeting the challenges faced in growing the town and enriching the lives of its residents.
Facebook under the microscope
The Indian Lake School Board devoted a healthy share of its four-hour meeting Tuesday, Jan. 15 to understanding and evaluating what role, if any, online venues such as Facebook should play in primary education.

Middle, high schoolers asked to make promotional video of town
The newly formed Indian Lake Community Development Corporation is challenging middle and high school students with a video contest that will be used to market the town to visitors and people who are looking to relocate to the Adirondack Park.

Today's school budgetary environment weighed heavily on the minds of Indian Lake School Board members during their monthly meeting Tuesday, Dec. 18.

Indian Lake Central School Superintendent Mark Brand announced Oct. 16 at the Board of Education meeting that the abatement of the asbestos in the building is under way.

In a meeting dominated by updates on the ongoing construction project at the Indian Lake Central School, board members Tuesday, Sept. 18 were faced with spending up to $100,000 more than expected to clean up asbestos from the school.

Peter Clough, of the engineering firm Bernier, Carr and Associates, was on hand to update the Indian Lake Central School Board on the status of the construction project.
The possible cuts of teacher assistant positions was discussed at the April 17 Indian Lake Central School Board of Education meeting.

Indian Lake Central School Board members Tuesday, March 20 voted unanimously to adopt a 2012-2013 budget totaling $5,822,831.