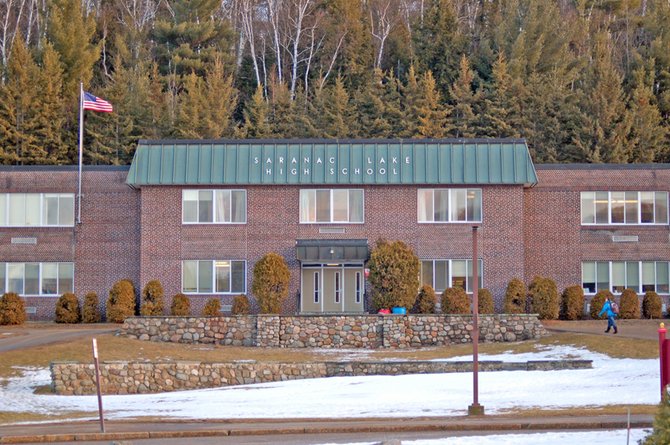 Saranac Lake High School
Stories this photo appears in:

Students at Saranac Lake High School will bring the beloved children's tale the of a princess and her slumber on a pea in the tale of Once Upon a Mattress to the stage.

New candidates to join school boards
Voters approved the 2012-13 budgets for the Saranac Lake and Tupper Lake school districts and elected new School Board members Tuesday, May 15.

Six people are running for three, three-year positions on the Saranac Lake Central School Board this year.

Tax levy increase stays within state limit
Members of the Saranac Lake Central School Board of Education adopted their proposed 2012-13 spending plan Aug. 17.

Saranac Lake Athletic Director Mark Farmer has been named the Section VII Athletic Administrator of the Year.

Budget work to continue after spring break
The Saranac Lake Central School District may change its email system from Microsoft to Gmail in the coming year.
Parent asks for full-time librarian in Bloomingdale
Saranac Lake Central School Board members recently began taking a hard look at their 2012-13 spending plan under the new state-mandated tax levy cap and are faced with a $1.4 million revenue shortfall.