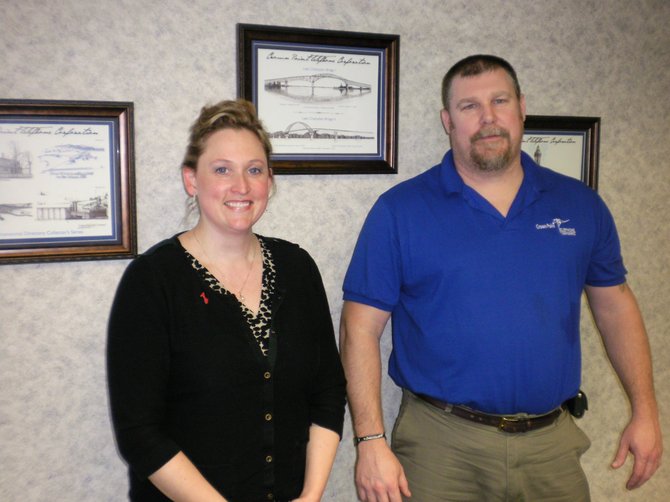 Shana Macey, Crown Point Telephone president, and Tony Macey, Crown Point Telephone vice president of operations, have announced a project to bring fiber optic service to Ticonderoga.
Stories this photo appears in:

New branch to bring fiber optics to Ti
Crown Point Telephone and its subsidiary Crown Point Network Technologies has formed Bridge Point Communication. The new firm will begin installing fiber optic cable next week that will serve the Ticonderoga business community this fall.